👋 Hi, I'm Alan. I advise government and enterprise on post-2020 AI like OpenAI GPT-
n
and Google DeepMind Gemini. You definitely want to keep up with the AI revolution this year. My paid subscribers (RAND, NASA, Microsoft...) receive bleeding-edge and exclusive insights on AI as it happens.
Get The Memo
.
Alan D. Thompson
July 2023
Details about Amazon Titan are scarce.
Here's what we know about Amazon Titan (not very much):
Model names:
Text generation: amazon.titan-tg1-large
Embeddings: amazon.titan-e1t-medium
Summary
Organization
Amazon
Model name
Titan
Internal/project name
amazon.titan-tg1-large
Model type
Dense
Parameter count
Undisclosed
Dataset size (tokens)
Undisclosed
Training data end date
Undisclosed
Convergence date
Estimate Feb/2023
Release date (public)
13/Apr/2023 (large clients only)
Annotated paper
–
Playground
Convoluted application process:
https://aws.amazon.com/bedrock/titan/
Titan updates
29/Aug/2023: Amazon Titan news on Amazon Science.
24/Jul/2023: Amazon Titan reference ('amazon.titan-tg1-large') spotted in the wild on GitHub.
22/Jun/2023: AWS Launches New $100M Generative AI Innovation Center (link).
13/Apr/2023: Amazon announces 'Bedrock' AI platform to take on OpenAI (BI).
2/Aug/2022: Amazon AlexaTM 20B models (arXiv paper).
---
Get The Memo

by Dr Alan D. Thompson
· Be inside the lightning-fast AI revolution.
Thousands of paid subscribers. Readers from Microsoft, Tesla, Google AI...
Artificial intelligence that matters, as it happens, in plain English.
Get The Memo
.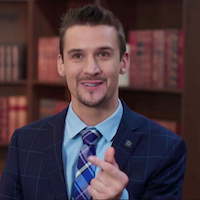 Dr Alan D. Thompson is an AI expert and consultant, advising Fortune 500s and governments on post-2020 large language models. His work on artificial intelligence has been featured at NYU, with Microsoft AI and Google AI teams, at the University of Oxford's 2021 debate on AI Ethics, and in the Leta AI (GPT-3) experiments viewed more than 3.5 million times. A contributor to the fields of human intelligence and peak performance, he has held positions as chairman for Mensa International, consultant to GE and Warner Bros, and memberships with the IEEE and IET. He is open to consulting and advisory on major AI projects with intergovernmental organizations and enterprise.
This page last updated: 30/Aug/2023.
https://lifearchitect.ai/titan/
↑