Industries served in 2022-2023
Selected highlights only:
| Industry | Consulting | Training | Assets/videos |
| --- | --- | --- | --- |
| Banking | ✅ | | |
| Design | ✅ | | |
| Engineering | ✅ | | |
| Gaming | ✅ | | |
| Government | ✅ | ✅ | ✅ |
| Healthcare and therapy | ✅ | | ✅ |
| Legal | ✅ | | |
| Pharmaceutical | ✅ | ✅ | ✅ |
| Private equity | ✅ | | |
| Transport | ✅ | | |
Fees
Fixed fee quotes are preferred when possible, otherwise Life Architect Consulting provides services on an hourly rate. Usually minimum 6 hour project rate engagement, paid in advance. Fees are reasonably incremented for consulting that is over 10 hours total. Fees are in USD. Currently the hourly rates are as follows:
| | |
| --- | --- |
| Expert call/Q&A on AI (45mins) | $4,500 |
| Consulting and advisory on AI (project rate) | $1,000/hour |
| Keynote speaking on AI | Enquire |
Location
Available internationally. Alan has experience working through the USA, UK, Europe, and the Asia-Pacific region. 2022 AI engagements include multinational Fortune 500 organizations with engagements delivered in London and New York timezones, private seminars at universities, and advisory to governments in Europe.
Advisory
AI consulting and advisory for intergovernmental organisations (IGOs) including member states of the European Union, the Commonwealth, the United Nations, and the World Trade Organization.
AI advisory for governments including countries in Europe (under NDA, 2022).
Board-level AI advisory with a multi-disciplinary approach.
Creating organisation-specific AI guidance, policy, process, and procedure.
Creating world-class reports and visualisations of AI for organisations.
AI alignment with human values
Facilitation of best-practice AI design, development, implementation, and optimisation (high-level, no coding).
Advisory on ethical and moral considerations in AI.
Review of AI platforms within organisations.
Expertise on best-practice considerations in AI.
Ongoing support for AI implementation with a multi-disciplinary approach.
Speaking and seminars
Presenting seminars on AI focus areas (datasets, models, applications, brain comparison, best practice).
Training to bring staff up to speed on current and emerging AI trends.
Facilitating workshops on AI application opportunities for organisations.
Alan is no longer engaged in software development or coding directly (besides prompt crafting and priming), though referrals and recommendations are offered through close collaborators. These collaborators include software developers with extensive experience in rapid prototyping using current models such as:
OpenAI GPT-3 and GPT-3.5 and GPT-4 (API), with recommendations on emulating ChatGPT.
AI21 Jurassic-2 and Jurassic-X (API).
Aleph Alpha Luminous.
GPT-NeoX-20B by EleutherAI (internal).
Megatron-11B and related models (internal).
BigScience BLOOM 176B and BLOOMZ (internal).
Google Flan-T5 11B (internal).
Several model options are available to be deployed internally, with no external API needed. This has been important for security-conscious organisations who don't want to expose their data/documents to foreign companies.
However, please note that the new Microsoft Azure service (1, 2) does provide API access to GPT-3 and GPT-3.5 and GPT-4 with enterprise licensing and commercial confidentiality options (and speed improvements!). For sensitive projects, Microsoft will meet requirements for confidentiality and security. For example, in 2023 the Singaporean Government deployed ChatGPT to:
…up to 90,000 civil servants to be able to use the AI service, adding that it will be rolled out progressively across agencies, starting with the Smart Nation and Digital Government Office (SNDGO)…

The project has also struck an agreement with Azure OpenAI to ensure that data handled by the Government is kept confidential and out of sight to Microsoft and OpenAI… Microsoft also offers some customers in highly regulated industries the option to prevent the Azure OpenAI Service from ever seeing the data processed, to protect sensitive data. – Straits, 14/Feb/2023
Get The Memo

by Dr Alan D. Thompson
· Be inside the lightning-fast AI revolution.
Thousands of paid subscribers. Readers from Microsoft, Tesla, Google AI...
Artificial intelligence that matters, as it happens, in plain English.
Get The Memo
.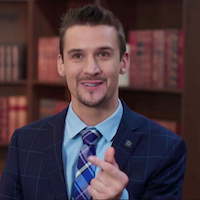 Dr Alan D. Thompson is an AI expert and consultant, advising Fortune 500s and governments on post-2020 large language models. His work on artificial intelligence has been featured at NYU, with Microsoft AI and Google AI teams, at the University of Oxford's 2021 debate on AI Ethics, and in the Leta AI (GPT-3) experiments viewed more than 2.5 million times. A contributor to the fields of human intelligence and peak performance, he has held positions as chairman for Mensa International, consultant to GE and Warner Bros, and memberships with the IEEE and IET. He is open to consulting and advisory on major AI projects with intergovernmental organizations and enterprise.
This page last updated: 22/May/2023.
https://lifearchitect.ai/ai-consulting/
↑