Note: This timeline has a table view in Sheets (mostly synced).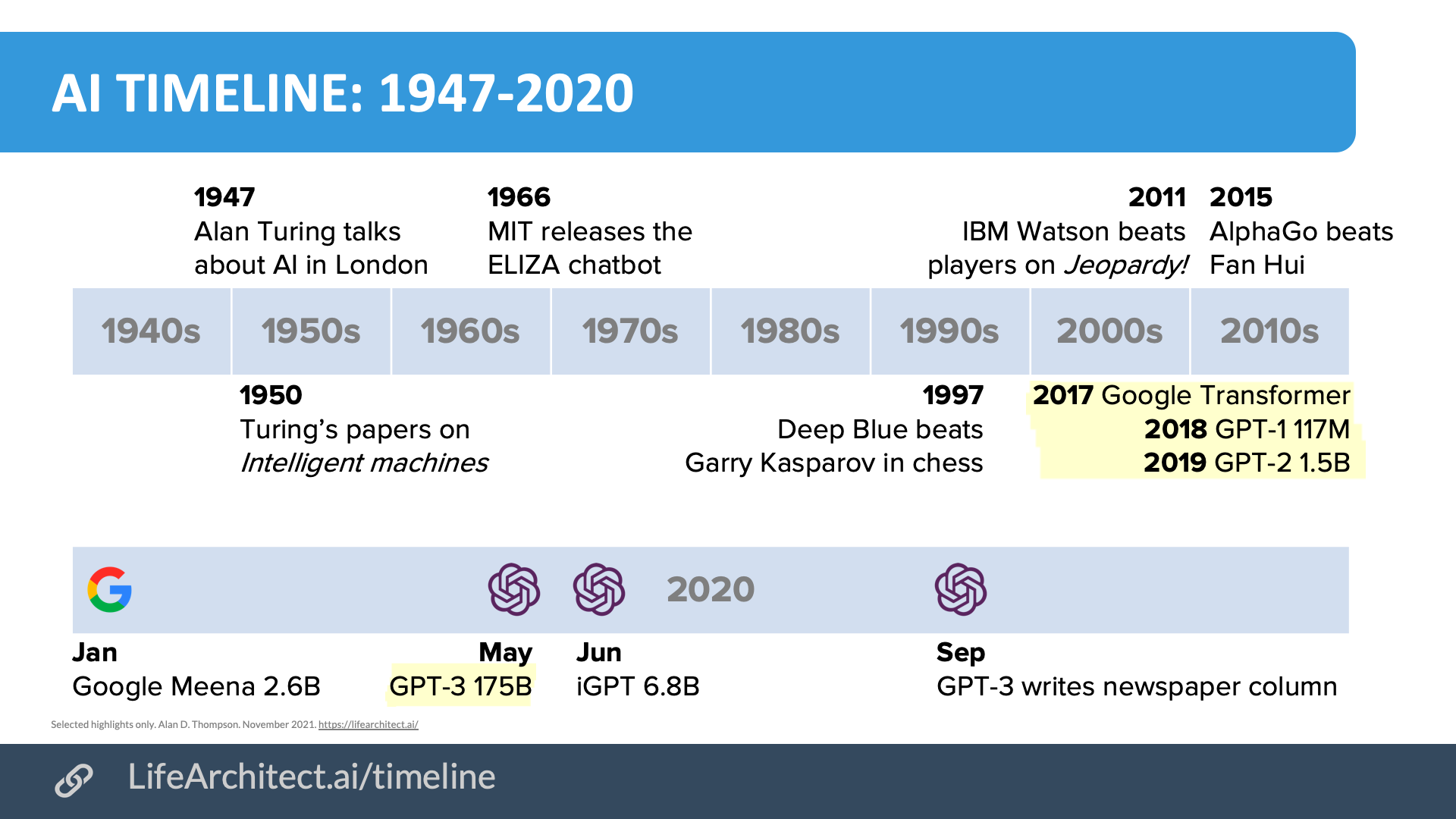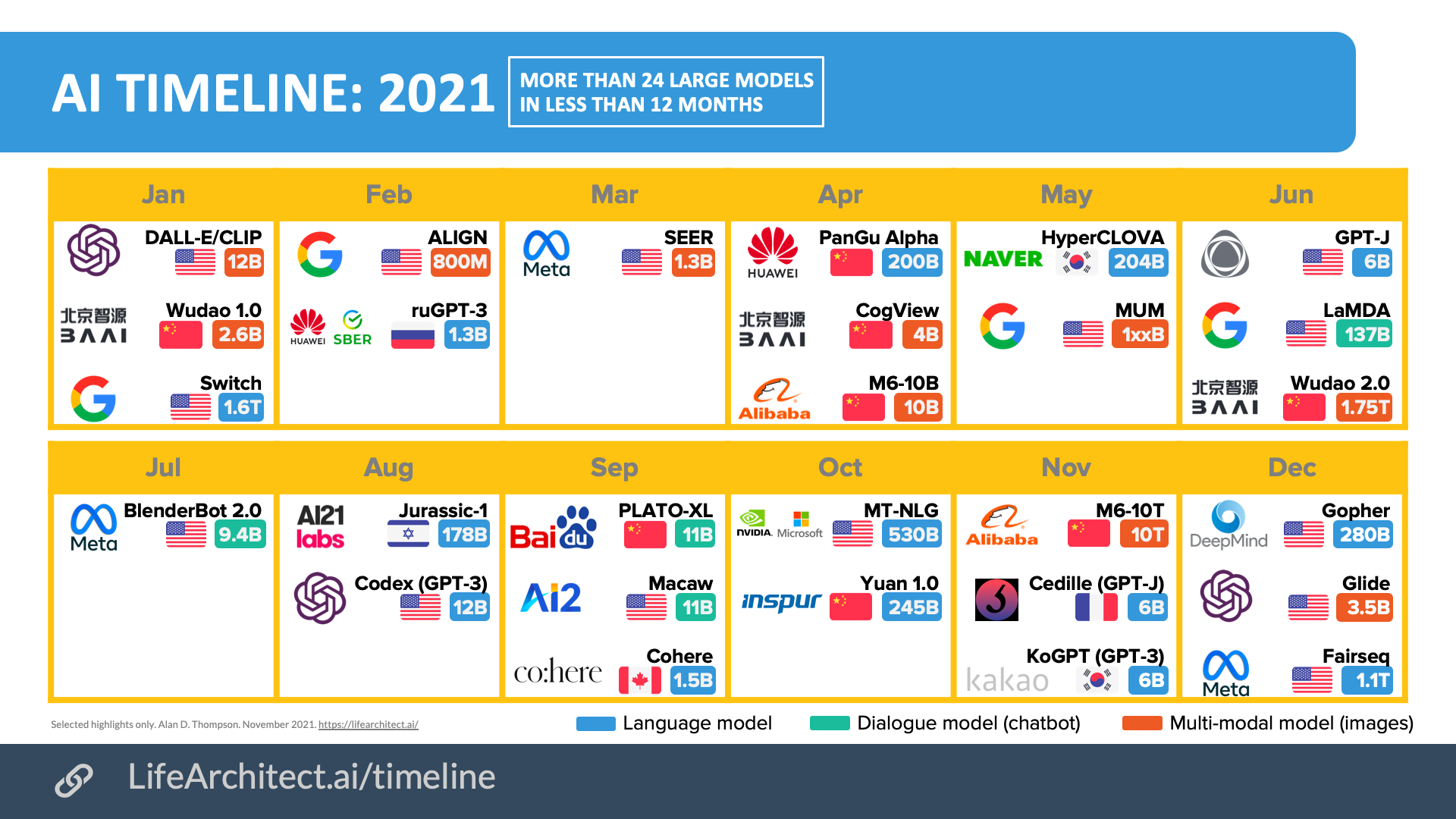 ---
Time between releases of OpenAI's GPT models
Model
Months since last release
GPT-4
Mar/2023
14 months
GPT-3 2022 text-davinci-002
Jan/2022
20 months
GPT-3
May/2020
15 months
GPT-2
Feb/2019
8 months
GPT-1
Jun/2018
Baseline
---
Full AI timeline
Showing language and multimodal models only (less focus on text-to-image generation models etc). Showing Western models mostly (less focus on China, South Korea). Showing selected major milestones in AI development. Yes, the timeline is ordered by year descending, then month ascending, for my own amusement.
---
Summary of current models

Summary of current models: View the full data (Google sheets)
Download PDF version
---
Get The Memo

by Dr Alan D. Thompson
· Be inside the lightning-fast AI revolution.
Thousands of paid subscribers. Readers from Microsoft, Tesla, Google AI...
Artificial intelligence that matters, as it happens, in plain English.
Get The Memo
.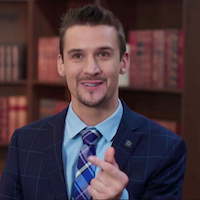 Dr Alan D. Thompson is an AI expert and consultant, advising Fortune 500s and governments on post-2020 large language models. His work on artificial intelligence has been featured at NYU, with Microsoft AI and Google AI teams, at the University of Oxford's 2021 debate on AI Ethics, and in the Leta AI (GPT-3) experiments viewed more than 3.5 million times. A contributor to the fields of human intelligence and peak performance, he has held positions as chairman for Mensa International, consultant to GE and Warner Bros, and memberships with the IEEE and IET. He is open to consulting and advisory on major AI projects with intergovernmental organizations and enterprise.
This page last updated: 2/Sep/2023.
https://lifearchitect.ai/timeline/
↑